The Best
Online Booking
System
Benefits of having an Online Booking System
We tell you why you should automate your agenda, and how it can boost your business.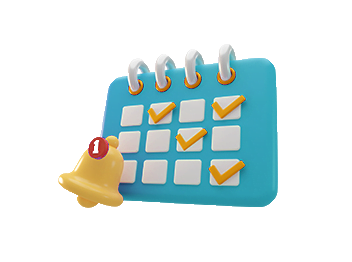 Automated Online Booking
By making use of our platform, you will be able to automate all the steps of the reservation.
With automated notifications and reminders, you reduce the cost and time spent on communication.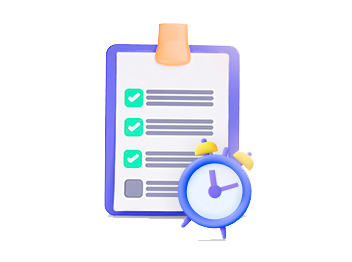 Save Time and Money
With our Online Booking System you leave behind the endless messages by Whatsapp or phone calls.
The platform is available 24 hours a day, 7 days a week, 365 days a year!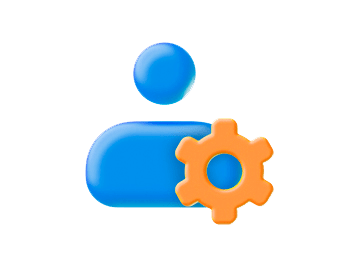 Build a Customer Database
The creation of a customer database will no longer be a problem! Every time you need information from your clients, you can consult the database, filter by different categories or export them to files.
Plans starting at 10 usd/month
We have custom plans made for you and your team!
Get started with your 30-day trial TODAY at no cost.
Integrations that boost the performance of your business!
Google Calendar
Synchronize your schedule with Google Calendar so that you and your clients receive reminders and can view their reservations directly from the calendar.
Increase the attendance rate!
ZOOM
There are no longer geographical limits! Zoom is one of the most widely used online meeting platform globally. With this integration you will be able to hold your meetings, private consultancies or give virtual classes.
Payment Gateways
Give your customers the possibility of paying a deposit or the full cost of your service in a simple way by Paypal or Stripe.
¡In 4 simple steps your clients will be able to schedule their appointments!
Choose the service
The first step is Service selection.
Date selection
Once the service is selected, your client select the date they wish to attend.
Complete the form
Ask your client to complete the fields with their personal and important data that you consider. Fields and options can be personalized.
Reservation confirm
Once all the steps have been completed, the client make a final check and confirm the appointment.
How to adquiere this service?
You can start using our platform today by clicking HERE.
We will ask you to complete a simple form and in a matter of minutes we will contact you to start configuring your schedule of shifts.
Remember that you have a 30-day trial at no cost.
Would I receive assistance?
Yes of course 😃, the initial configuration and start-up is done by us. Then, with the help of the documentation available on our website, you will be able to make the modifications you want, for example changes in schedules, prices, vacations, etc…
This platform is useful for any type of business?
Yeah! The system is adaptable to any type of business, for example clinics, laboratories, veterinarians, hairdressers, spa centers, sports centers, self-employed professionals, vehicle repair, etc…
The free trial period ends, then what?
Relax! If the 30-day trial has ended, we will generate the payment link for you, through a monthly subscription, so that you can continue using your online appointment schedule.
If you decided not to continue with our service, you do not need to take any action, you are automatically unsubscribed and your schedule is cancelled.
Likewise, we keep your configuration for 30 days in case you regret it and want to hire the service again.
Payment methods
Payments are processed by Paypal or Stripe, providing security when carrying out the operation.
We have a monthly subscription plan, with the first 30 days totally free.
How many services can I configure in the platform?
There are no limits to your services or benefits 💪! You can set up your calendar with the services and categories of services you want! In the same way, you can have the number of professionals or personnel you need, but this depends on the plan you chose.
If I have any difficulties, Am I going to receive any help?
Of course! With the service subscription we provide 24/7 support to solve problems or help you with whatever you need.